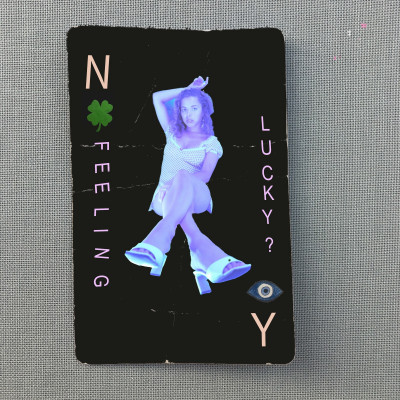 Download image
Release Date 12/11/2020
(ATO)
NACC
Nilüfer Yanya releases her new EP Feeling Lucky? this Friday on ATO Records. The three-song EP is the follow-up to Yanya's critically acclaimed 2019 debut album Miss Universe.
Feeling Lucky? finds Yanya exploring life's unpredictability - "One of the songs had the theme of luck in it as a concept but then I realised they all do," she says. "That got me thinking about luck in general; good and bad. Things out of our control and things in control of us, how often we put acts and happenings down to the fortune of good luck or bad luck when things exceed our expectations or don't go according to plan."
Feeling Lucky?'s first single "Crash" (co-written and produced by ATO labelmate Nick Hakim) was released to immediate praise from the New York Times, Stereogum, AV Club, The Fader, MTV, and NPR Music, who called it "a metaphor for 2020 — a year in which we re-train our brains to process the nuances of our relationships and priorities in pandemic life, while allowing ourselves the luxury of short-circuiting every now and then… 'Crash' exudes mordant wit and thunderous appeal."
Alongside "Crash" and "Same Damn Luck," Feeling Lucky?'s third track is "Day 7.5093," which was performed live for the first time on Yanya's NPR Music Tiny Desk (Home) Concert in July.