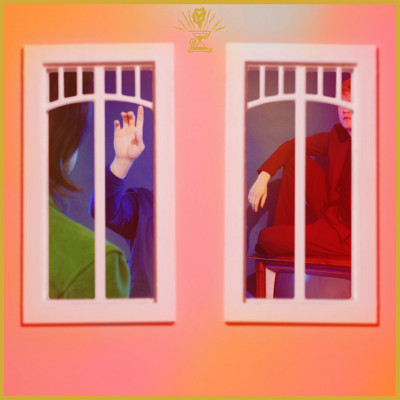 Download image
Release Date 10/23/2020
(Park The Van)
NACC, SubModern, AAA
Okey Dokey is no longer a band. Indeed, what was once the Nashville duo of Johny Fisher and Aaron Martin has decided to do what no other band has ever done and grown into something bigger… a community. Where most bands attempt to use their exclusivity and fame to attract their fan base, Okey Dokey wants to embellish their inclusivity and welcome anyone and everyone to walk beside them on their journey. It's been said that it takes a village to raise a child, so why not let everyone in to help raise Okey Dokey? Their third studio album Once Upon One Time does just that by allowing anyone to send in audio that is featured throughout the record, using submitted videos as promo, adding a 3rd member (Jeremy Clark) and for the first time ever allowing other bands to decide the overall sound of the new album by having six different mixers from six different bands. One Upon Once Time features behind-the-boards contributions from Dave Harrington (Darkside), Grizzly Bear's Chris Taylor, and members of My Morning Jacket and the Shins. The new album finds Johny Fisher and Aaron Martin expanding their swinging rock music to encapsulate cosmic orchestral pop, squishy funk, swelling folk rock, and everything in between—shattering any boundaries they'd previously set for themselves.
Once Upon One Time is the latest evolution in a creative partnership that dates back to 2016, when Fisher—who'd previously been in a carousel of bands with Martin—grew tired of work as a hired-gun touring musician and made the latter an artistic offer he couldn't refuse: "I went back to Aaron and said, 'Please, start a band with me, I'm dying to,'" he recalls with a laugh. Since then, the duo's released two full-lengths—2017's Love You, Mean It and last year's Tell All Your Friend—that attracted an increasingly rabid fan base and eventually caused the group to be a regular touring act as well.
Okey Dokey's most recent release, Curio Cabinet I, was a delightfully stuffed collection of collaborations with simpatico musician pals like Dent May, No Vacation, Devon Gilfillian, Liz Cooper & the Stampede and many others that embraced the pair's constant penchant for prolificacy: "It's always been our mantra that the more people, the more fun and weirder it sounds," Fisher explains. "We've always put out so many songs every year, so we wanted to explore the idea of collaborating." "It was a collection of oddities that let us get back into the mindset for making this album," Martin continues.
And that collaborative spirit continued while crafting Once Upon One Time, as Okey Dokey called on an impressive list of aforementioned collaborators that also includes My Morning Jacket's Carl Broemel and the Shins' Yuuki Matthews to handle mixing duties throughout. "The record has so much more dynamics than what we would've gotten by ourselves," Martin exclaims, and a sense of vibrancy indeed rings through Once Upon One Time—their collaborators' finishing touches adding wonderful elaborations to Martin and Fisher's sterling, classic-sounding songwriting.
Influenced by their shared love of folk rock and contemporary R&B, Okey Dokey exude heart and soul throughout these 12 tracks, digging deep inside for their most personal-sounding and intimate album yet. "We wanted to get back to writing on our own," Martin states. We always write everything together, but I definitely put a lot of my own life into this record. I left a relationship, which influenced a lot of the songs. It was nice to get introspective and put together a story, vibing off of elements that are very emotive."
The sparkling sway of first single "The Right Fit" is a pre-Curio Cabinet cut that Martin unearthed, while "Just You" addresses, in his words, "fighting to confide in and get through to someone," over one of the album's most anthemic melodic backbones. Then there's the winsome shuffle of "Wine Friends," which addresses the now-sober Martin's past with substances as well as embracing the beautiful present of life. "I've been sober for almost two years," he explains. "I did that for this band to live. I didn't feel like we could do it if I was this sloppy fella. The song is about soothing things with substances and reminiscing about how you live your life, and how companionship is everywhere and essential, even in the loneliest times."
Indeed, a sense of camaraderie is and has always been essential to Okey Dokey's creative bonhomie—from fellow band member Jeremy Clark's invaluable contributions to the greater community of musicians and creative brains that make the group who they have become today. "Okey Dokey has never just been Johny, Jeremy, and I," Martin states. "It takes far more than the three of us to make our records—it takes our family and friends, our team, our video directors, photographers, press agents, our beautiful audience, and our love. We're done just being a band. We're a community now."

And that sense of community is what makes Once Upon One Time such a memorable and deeply felt listening experience—music that sounds unbelievably human even when exploring some far-out sounds, with an emotive streak that's easily relatable. "We wanted to write a record that had honesty, as well as experiences you can reflect on," Martin explains. "Every mythic story is based on an energy flow that's passed through oral tradition, and that openness is something we wanted to pump up as much as possible." And Fisher succinctly and perfectly sizes up the group's aims: "We want to make timeless music. I don't care much for anything else."