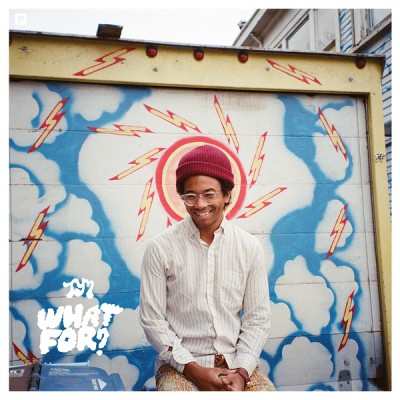 Download image
Release Date 04/07/2015
(Carpark Records)
CMJ, SubModern
Born and raised in Columbia, South Carolina, Chaz Bundick has been actively involved in music going back to his early teenage years playing in punk and indie rock bands. Bundick unveiled his Toro Y Moi guise in 2001, in which he began incorporating electronics and channeling a wider swath of stylistic influences – from indie rock and '60s baroque pop to '80s R&B, French house and underground hip-hop – into his own solo music. By the time he graduated from the University of South Carolina in 2009 with a BA in graphic design, Bundick had refined Toro Y Moi into a truly unique, captivating project, with numerous music magazines and blogs touting his hazy recordings as the sound of summer. His Carpark-released debut album,Causers of This, would follow in early 2010 and garnered high praise in many publications including NME and Pitchfork.
Bundick has proven himself to be as prolific as he is diverse with his subsequent records, always pointing Toro Y Moi in new directions while never sacrificing his melodic sensibility or keen ear for arrangements and texture. With 2011's Underneath the Pine, he delivered a set of motorik space-age funk, trading the smeared production of Causers of This for a more crystalline sound that was still steeped in atmosphere, even without the aid of source material and drum machines. Toro Y Moi's Freaking Out EP, which came out later that year, brought '80s-inspired R&B, freestyle, and quiet storm soul into the 21st century via its shimmering digital sheen, and set the stage for 2013's introspective Anything in Return, which effortlessly glided between smoky 4/4 house-tinged pop, electro-funk and late-night electronic soul.
Toro Y Moi's new album, What For?, was written and recorded over the course of eight months at his home studio in Berkeley, CA, with Bundick's meticulous production capturing the feel of a rock band playing together in the same room. Stereo-panned guitars sit high in the mix next to buzzing synthesizers, funky keys and live drumming, with members of his touring group as well as guest musicians like Unknown Mortal Orchestra's Ruban Nielson and multi-instrumentalist Julian Lynch all contributing to the sessions. While Bundick cites Big Star, Talking Heads and Todd Rundgren, as well as the psychedelic soul of Brazilian legend Tim Maia and the '70s-era jazz-funk of France's Cortex, as some of the inspirations behind What For?, these names just act as signposts dotting Toro Y Moi's vivid musical landscape. Even as this may be his most direct outing to date, the nostalgia and reflective essence of these songs remain very much his own.
"I've done electronic R&B and more traditional recorded type R&B stuff. I just wanted to see what else was out there," Bundick says in describing the direction of the new album. "It's all coming from the same mindset and point of creativity. It's just me trying to take what I already have, and then taking it further."